Learn Effectuation
Learn to Think Like an Expert Entrepreneur
Welcome!
Whether you come to this site as a entrepreneurial newbie or a seasoned creator of new ventures, here you'll discover that there is a science to entrepreneurship — a common logic we have observed in expert entrepreneurs across industries, geographies, and time. We call it effectuation. Effectuation promises a method that you can follow as you tackle problems while you grow your business.
What is Effectuation? Effectuation 101
Skip the how and why of the background research and go directly to the what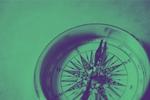 Discovering Effectuation
Get a basic overview of why the research was first undertaken and how it has evolved over the last 14 years.
Why We're Excited
Why We're Excited
Most of all, we see inspired people all around the world embracing, extending, and applying effectuation to change the world for the better. As of November 2023 scholars and teachers and practitioners from 190 different countries have come her to learn about Effectuation and the Entrepreneurial Method.
Effectuation makes entrepreneurship learnable. Effectuation is being adopted as our best approximation of an "entrepreneurial method." Like the scientific method did centuries ago, effectuation has transformed what many believe is an inborn skill or art to a learnable and teachable mindset. It's way of thinking through the problems that all entrepreneurs face.
Research Momentum
Groundbreaking Research
The body of effectuation research has garnered wide attention from the world's best researchers–and not just from entrepreneurship research crowd.
Vinod Khosla, iconic entrepreneur and venture capitalist,

got hold of Dr. Sarasvathy's work "What Makes Entrepreneurs Entrepreneurial," made these annotations, and posted it on his website. (here's a link to the entire paper annotated by Khosla)

Inc Magazine's 2011 cover article about effectuation, "How Great Entrepreneurs Think," has lived online to become one of Inc Magazine's most shared articles. It resonated!
You
We have loads of emails from entrepreneurs saying "WOW, FINALLY I've found some real evidence that shows I'm not crazy. The way I build companies is effectual, and all this time I've been feeling guilty that I haven't been doing it 'by the book!' Empowering and validating."
In Classrooms
Effectuation is being taught in hundreds of classrooms and academic institutions around the globe.Entrepreneurship instructors can <<apply for access to the effectuation instructor materials>> available on this site.